The Mosaic of Orpheus, which was unearthed during illegal excavations in the southeastern province of Şanlıurfa and smuggled abroad more than 60 years ago, is now back on display in its home, 1,821 years after it was created.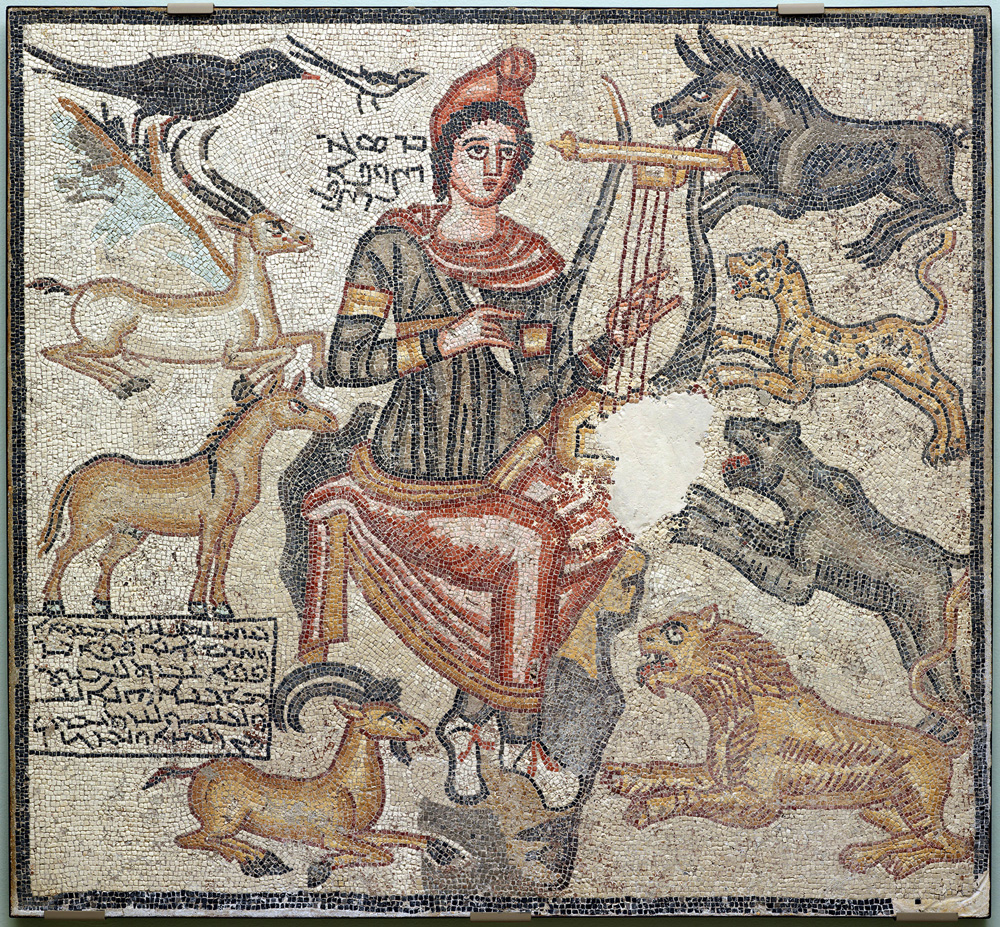 Şanlıurfa Museum Director Müslüm Ercan said the Şanlıurfa Museum Complex, which opened last month, was home to many precious artifacts. "One of these artifacts is this mosaic," he added.
He noted that the mythological poet Orpheus' mosaic was believed to have been created in 194 A.D., and that it was being displayed in a special area in the museum.
In the mythological story, Orpheus goes to Hades to ask for his wife, Eurydice, after she received a fatal bite from a viper. Skilled at the lyre, Orpheus softened the heart of Hades, who gave him permission to take back Eurydice to the world above, provided that he not look back at her until both had exited the underworld.
Orpheus, however, looked back at his wife after he had exited the land of the dead, but before she had also crossed the threshold into the world above. As punishment, Eurydice was immediately taken back into the underworld, this time forever.
"A source of inspiration for many philosophical schools, Orpheus is a figure that decorates the ground of many rock tombs since it is related to the underworld and death. In our mosaics, Orpheus calms wild animals with his lyre and all of the animals gather to listen to his music," Ercan said.
Found at Dallas Museum of Art

Ercan said they had made attempts to repatriate the mosaic when they discovered that it was on display at the Dallas Museum of Art. "The Culture and Tourism Ministry sent a letter to our museum to examine the issue. Its style was exactly the same as the Şanlıurfa region's typical Syriac mosaics. With the detailed work of the ministry, the chief public prosecutor's office and the museum, the mosaic was returned from the U.S. in 2012."
After returning from the U.S., the mosaic was put on display at the Istanbul Archaeology Museum for nearly a year before being returned to Şanlıurfa.
The Mosaic of Orpheus, dated to A.D. 194, is known as the earliest Edessa – the Hellenistic name for Şanlıurfa – mosaic that archaeologists have yet dated. The mosaic was taken abroad by smugglers after its discovery by J.B. Segal in 1950 in Şanlıurfa.