ORSONI PRIZE 2007 WINNERS ANNOUNCED
Venice, Italy…The first bi-annual Orsoni Prize, International Award for Mosaic Fine Art has announced the winners of this year's competition. Grand prizewinner Kimberly Schonfeld (USA) won for her 3 dimensional entry, Reminiscence. By expressing the eternity of time in a sublime form of the infinite Ms. Schonfeld's effective use of colored golds and smalti won the highest praise from jurors Lucio Orsoni and Pino Bisazza. Orsoni and Bisazza also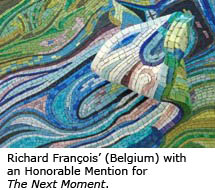 acknowledged Richard François' (Belgium) with an Honorable Mention for The Next Moment. His magical combination of flat surfaces in an unexpected wave, felt to them as under the effect of a sudden rush of wind. Additionally three artists were given special recognition as Finalists for their fine mosaic technique and originality of expression-Lynne Chinn (USA) for Winged Geode, Toyoharu Kii (Japan) for Grass Wind Light and Eric Cross (France) for The Butterfly Effect.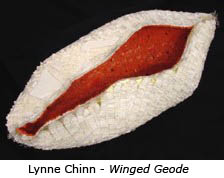 Ms. Schonfeld will be the recipient of Euro 1,000, a round trip ticket to Venice to attend a one-week Master in Mosaic course, accommodation at Domus Orsoni, a three-month exhibit of Reminiscence and artist reception at the Orsoni gallery. In this first year of the Orsoni Prize 61 artists participated from 15 countries, submitting 95 works of mosaic art. According to Lucio Orsoni, " the Orsoni Prize is the culmination of my dream to teach students at the Master in Mosaic and immerse them in a total artisan experience at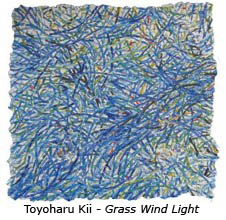 Domus Orsoni. The topicality of artistic expression, uniqueness of 3 dimensional creations and freshness of new ideas demonstrate to me that mosaics have reached a new level of fine art. To be able to acknowledge this achievement through the Orsoni Prize has endowed my life with great satisfaction".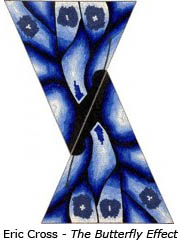 Orsoni Smalti Veneziani has been producing Venetian smalti and 24 k gold mosaic since 1888. The Orsoni Prize was created to honor contemporary mosaic fine art. Maestro Lucio Orsoni, great grandson of the Orsoni founder and current Honorary President of Angelo Orsoni and Pino Bisazza, the founder and President of Trend Group and premier art collector judged the competition. All entries to the Orsoni Prize are available to view at www.orsoni.com. The next Prize will be offered in 2009. For more information please contact JoAnn Locktov at joannlo@orsoni.com.