A New Mosaic Gallery in Leigh-on-Sea, Essex, England

by Karen Davis
Yellow Advertiser
February 2011
The Paul Siggins Gallery, at 5-7 Ashleigh Drive, opened on Thursday, 24 February 2011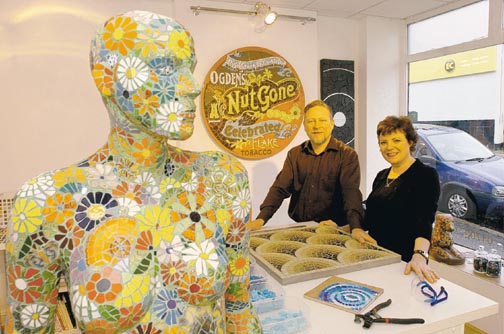 Paul said: "Whilst we've been in business for over 20 years we're thrilled to launch our new studio gallery in the heart of Leigh."

Paul is a nationally renowned mosaic artist who has exhibited, been published and commissioned internationally. Along with wife Fiona he works extensively with schools and the community in producing enduring public works of art.

For more information visit www.themosaicstudio.com or call 01702 480203.