Battle of Hastings 1066

Commemorative Sculpture
11 November 2016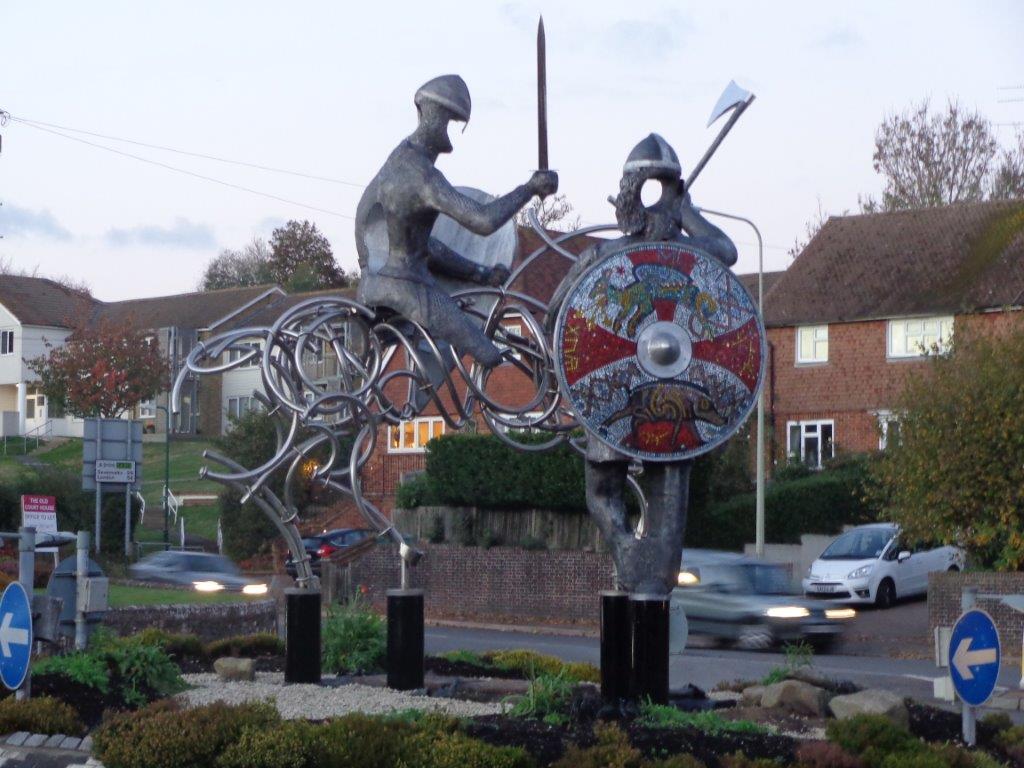 Sculptor Guy Portelli has just installed a commemorative piece for the town of Battle on the roundabout on the A21, at the opposite end of town to Battle Abbey, England.
The piece features a horse and rider and a warrior, plus two large hand-mosaiced shields. The warriors are a Norman and a Saxon.
The project was led by Battle's mayor David Furness. and the sculpture is being funded by public subscription.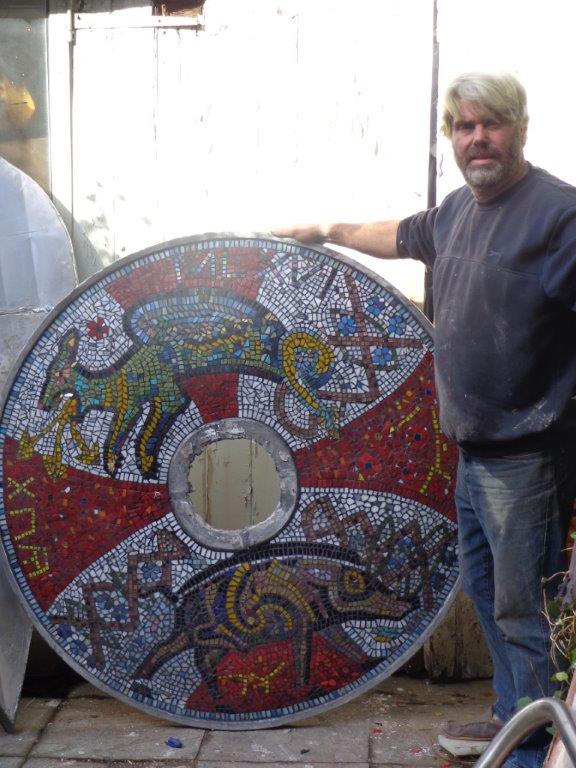 You can visit Guy Portelli's website at http://www.portelli-sculptor.co.uk/