Zeugma of the West found
İZMİR - Anatolia News Agency

23 October 2012
A new ancient city considered to be the Zeugma of the West and thought to be one of the lost cities of Anatolia has been unearthed in İzmir, Turkey. There are unique mosaics with figures in the city.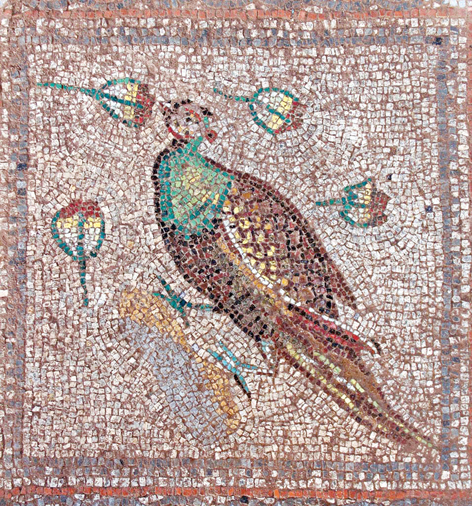 An archaeological city dating back 1,700 years has been unearthed during excavations in İzmir's Kemalpaşa neighborhood, raising officials' hopes the area will draw tourists' attention.

The Cultural Beings and Museums' General Director Osman Murat Süslü held a press conference Oct. 21 regarding the discovery of the archaeological city, which Culture and Tourism Minister Ertuğrul Günay has defined as "good news that will draw the world's attention."

Drilling work had started in the area, which is now categorized as a third degree archaeological site, before the construction of a warehouse company was scheduled to begin. Excavations were begun due to an abundance of signs the area may be a hotspot for archaeological treasures, Süslü said. "Scientific excavations started Oct. 1 and a layer from the 4th Century B.C. has been unearthed."

The newly-unearthed city is believed to date back to around the late Roman or Byzantium period. It was home to a 550-square-meter villa complex with 105-centimeter-thick walls, water channels and 11 rooms.

Precious mosaics were found in six of the villa complex's rooms. "The mosaics are decorated with animal and plant figures that you cannot see anywhere today. They created the Anatolian panther, the Anatolian tiger as well as a partridge and a rabbit [in mosaics]. They are decorated with completely natural stones. You can see various shades of red, blue and green. There is a rich archaeological structuring in the region," he said.


According to Süslü, the historic structure in the city could be defined as the "Zeugma of the West," but the most sorrowful thing was the illegal excavations. Zeugma is the ancient city known for its rich mosaics in the southeastern province of Gaziantep.

Artifacts unearthed during illegal excavations from Zeugma were sold abroad at trifling prices and later major efforts were put underway to bring those artifacts back, Süslü said.

Süslü warned those involved in illegal excavations that there would be repercussions to their actions. "These people should know that we pay for artifacts when they inform us [of their discovery]. Citizens should prevent illegal excavations when they see [them happening]."

Further, more detailed information about the name and estimated size of the newly-discovered city in İzmir would be given as a result of detailed excavation works, Süslü said. "It is known that there are lost cities in Anatolia. Works will tell us which lost city this is."