Palestinian mosaics on display in Hebron

Ma'an News Agency
Saturday 20/07/2011
Bethlehem

Jericho's Mosaic Center is displaying items in Hebron.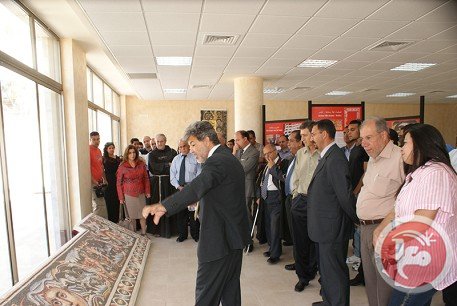 Mosaics from churches, mosques, palaces, and other locations and periods are "evidence of the rich and diverse historical, cultural and religious elements that coexisted in the past in the territory," organizers said.
The items testify to the strong relations between the peoples who live in the Mediterranean region and show that mosaic art is "an enduring production, alive with innovation today as it was millennia ago".
The production was financed by a €50,000 grant by the European Union, the center in Jericho said.
Eight mosaic artists – two European and six Palestinian – joined to reproduce examples of some of the masterpieces realized in mosaics, following the ancient techniques and materials.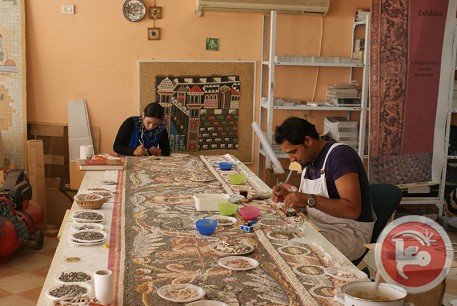 The exhibition is on display in Hebron's Old City Museum from July 19-August 8, 2011, then it heads to Europe.