David Idowu mosaic bench unveiled in Tabard Gardens
London SE1 Community Website
Saturday 9 July 2011
London SE1 website team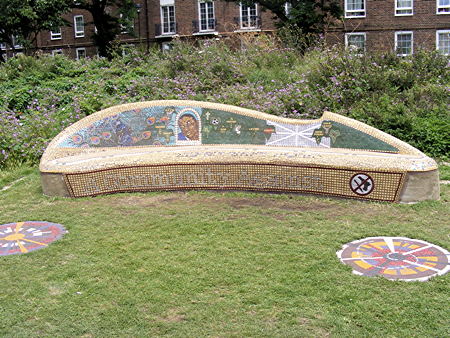 A memorial to David Idowu, the local teenager murdered in Tabard Gardens four years ago, was dedicated at a special ceremony on Saturday. 14-year-old David Idowu was stabbed in Tabard Gardens on 17 June 2008. He died in hospital on 7 July. His killer Elijah Dayoni was given a life sentence in 2009.

For the last three years his family has organised a Peace Day in the park on the nearest weekend to the anniversary of David's death.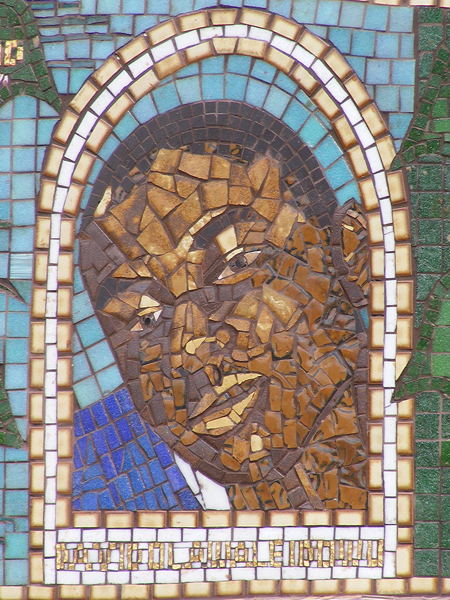 A mosaic-covered memorial bench, created by Arthur de Mowbray and Jay James, was dedicated by Revd Kes Grant as part of the 2011 Peace Day.

During the ceremony David's mother Grace Idowu paid tribute to the many friends and neighbours who have supported her and her family over the last four years.

An army of volunteers worked round the clock to prepare the bench for Saturday's event.

Funding of £9,000 for the bench and the planting that surrounds it was provided by Borough & Bankside Community Council's Cleaner Greener Safer fund.

The idea of a memorial bench was first suggested by Tabard Gardens Estate resident Nell Western who raised the first £1,000 for the project.



The dedication ceremony was attended by Simon Hughes MP and Chaucer ward councillors Claire Hickson and Poddy Clark.

Sally Knox, mother of Rob Knox, the 18-year-old Harry Potter actor who was stabbed to death in Sidcup in May 2008, was also among those who took part in the ceremony.