Another mosaic discovered at Emperor Constantine's villa
Source: Blic Online
Milena Marjanovic
15. 11. 2010
The discovery of yet another mosaic at Medijana is only a portion of the ongoing research in a project of the Serbian Ministry of Culture entitled "Constantine's Mansion at the Medijana". The project is due to be completed in two years' time, while RSD 17 million has been allocated for the purpose.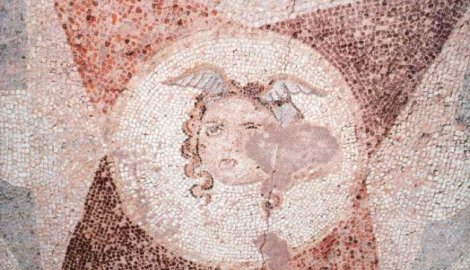 The year 2013 will mark landmark 17 centuries from the establishment of Christianity, and Serbia will join in the celebration with this project, given that Emperor Constantine – who made the newly-founded religion official through the Edict of Milan – was born in the Serbian city of Nis, the place where he erected a summer residence on Medijana.
Gordana Milosevic, the head of the Medijana project, told Blic. "The mosaic was discovered in the north-western wing of the mansion, where we began the research this year. Ever since 2005 we have had hints Constantine's mansion could be bigger than once thought, which these new mosaics confirm, and complement the already discovered and now world famous mosaics depicting Neptune and the winged Medusa. The discovery of the circular room with a mosaic, the purpose of which we have yet to figure out, is certainly a scientific confirmation of the residential and representational aspect of Constantine's mansion. The rotunda is 6 metres in diameter. We searched through one part of it, and there that we discovered the 15 square-metre mosaic,"
According to Milosevic, the mosaic is in decent condition, only slightly damaged along the edges, complete with a geometrical border, a plait pattern, four concentric circles – each with different geometrical ornament - and floral elements, leaves and flowers, most probably lilies, which are symbols of the purity of the new faith. It is manufactured in colourful marble and stone cubes, with shades of white, blue and red, but only after it is completely cleaned will the full colour spectrum of the mosaic be revealed, as well as the minutest composition details.
"The discovery of another mosaic is important for the occasion of marking the anniversary of the founding of Christianity, which will take place in 2013," said Dusica Zivkovic, Assistant to the Minister of Culture in charge of cultural heritage.